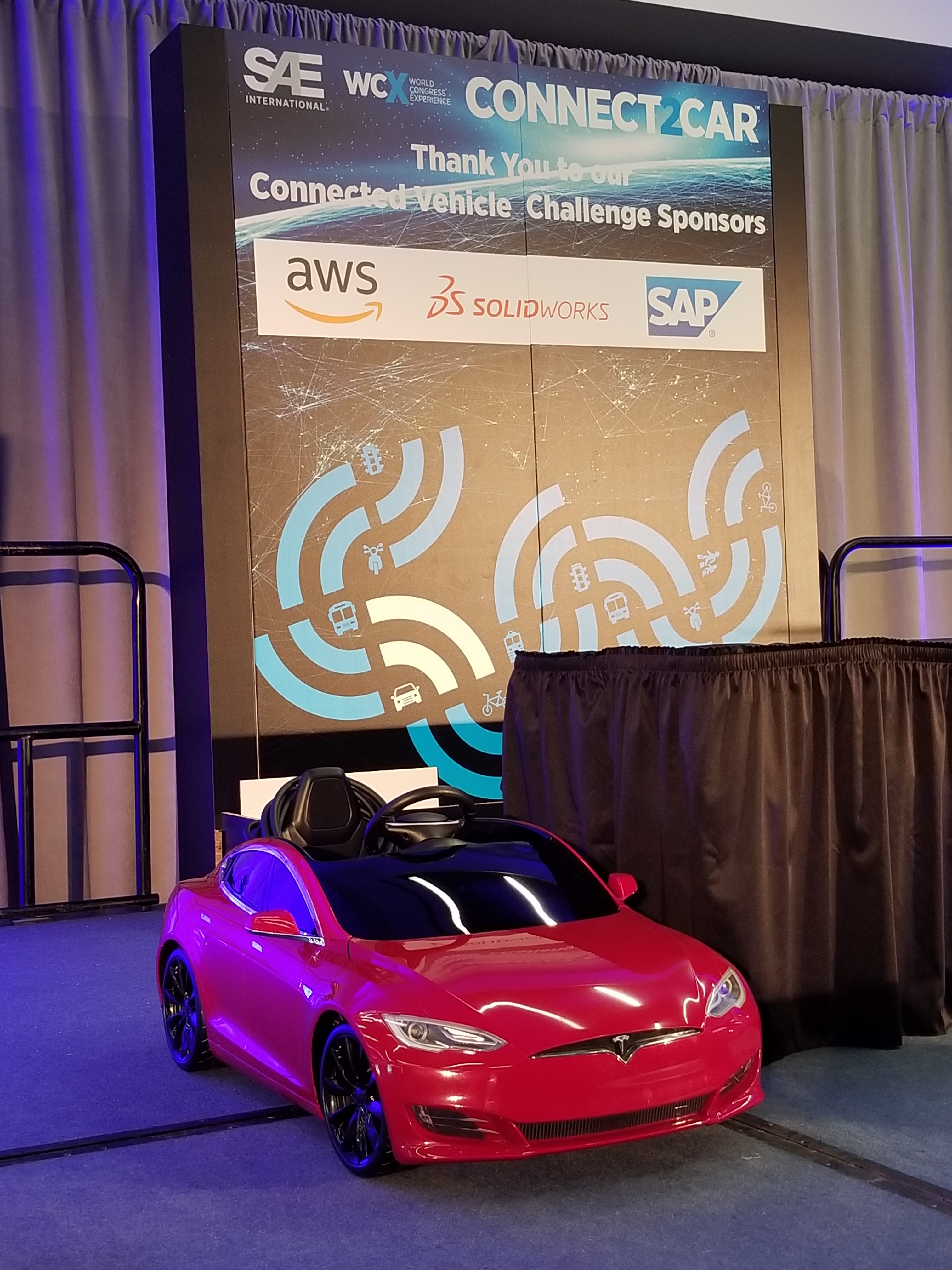 What is the Connected Car Challenge?
In late 2017, I introduced the idea of the Connected Car Challenge to the Vehicle IoT Committee of the Society of Automotive Engineers (SAE International).
The Connected Car Challenge is an open innovation competition. Participants—small, early-stage startup companies and individuals—propose, build and demonstrate an innovative connected-vehicle device, system, or application that demonstrates how vehicle connectivity can contribute to changing and improving mobility, quality of life of individuals and communities, and the environment.
The final stage of the competition took place during SAE's WCX conference in April. Generous support from Amazon AWS, Dassault Systemes Solidworks and SAP Automotive allowed SAE to award the three winners substantial cash awards of  $10,000, $5,000 and $3000.
The motivation to hold the Connected Car Challenge is obvious. The auto industry is undergoing massive changes that will continue to shape its future for many years to come. More than ever before, technology and business innovation are coming not from the R&D and engineering department of traditional automakers and suppliers but from new entrants into the space. And while nontraditional megacompanies such as Intel, NVIDIA, and Google are driving much of the conversation, still much comes from small startups and even individuals. Nearly everyone is familiar with the mega-acquisition of Mobileye by Intel, but this is but one—albeit an exceptionally significant one—of many more to come. Read More