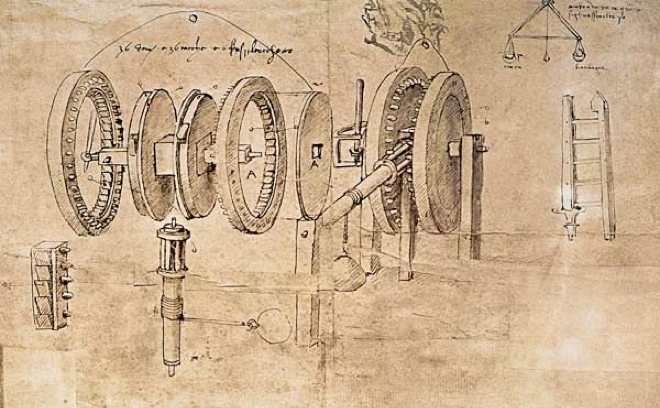 The Innovator's Myopia
Many product organization suffer from acute myopia. Once a product is sold or installed in the field, they lose sight of its performance, how users are interacting with it, and how well it supports the brand.
Of course, organizations do get some feedback from customers and field operations from time to time. But this information usually comes in the form of bad news: customer complaints, excessive warranty claims, and costly product replacements and repairs.
Upon careful observation, we should realize that organizational myopia doesn't set during product deployment. It usually starts much earlier, when product marketing defines market needs and functional requirements for a new promising product.
Products are frequently defined and designed based on inaccurate, out of date, and biased perceptions about customer needs and competitive landscape. Product organizations are highly optimistic about customers enthusiasm to cope with yet another "disruptive" technology. And product designers often lack sufficient understanding of existing workflows and process integration requirements.
No wonder most new products fail.
Oxford College of Marketing blog suggests the top reason why new products fail is the lack of independent and unbiased research into the market and target audience. This organizational myopia leads to three fatal innovation mistakes:
Failure to understand customer needs and wants
Fixing a non-existent problem
Targeting the wrong market or demographic
The statistics about products failures vary. A Harvard Business School article quotes Clayton Christensen, saying that each year 30,000 new consumer products are launched, and 95 percent of them fail.  A study by the Product Development and Management Association (PDMA) quotes failure rates that  vary  among industries, ranging from 35 percent in healthcare to 49 percent in consumer goods.
One reason for the wide range of statistics, beside the industry, is the definition of "product failure."  While "only" 40 percent of products may be a total failure and are abandoned before they get to the market or soon thereafter, many products are merely disappointing and not meeting market share and revenue expectations. If not killed, these products linger, draining resources and diluting the value of the company's product portfolio.
The Innovation Funnel is Not Working for You!
The astute reader may be asking "what about the innovation funnel"?
The innovation funnel is a product innovation paradigm that guides an idea from concept to realization by coalescing multiple requirements and different and competing design ideas into a final product. The principle of the innovation funnel is quite straightforward and easy to comprehend. But it's also conceptually flawed and could result in developing the wrong product with the wrong features.
Why?
The innovation funnel starts with an ideation phase, often described simplistically as "stuffing the pipeline with ideas." Then, these ideas go through multiple iterative assessment and refinement phases to discard worthless ideas and select those few others that will get approved, developed, and launched.  But how do you know which design requirements are weaker? How do you pick the winners?
The innovation funnel process encourages market studies, benchmarks, and focus groups, which are highly valuable in vetting product concepts and requirements.  But, all too often, these activities are highly biased towards the original assumptions established by the product leadership well before the project begins. They are frequently predisposed to subjective human interpretation, a "not invented here" attitude, internal bickering, and turf wars.
While the project team is busy testing and screening ideas, much is happening outside the funnel's impenetrable walls:  new competitors appear on the scene, customer preferences have changed, and new technology threatens to make the proposed product inferior.
But the innovation process marches on, gaining momentum, and the organization becomes more myopic and impervious to change. The farther down the road it is, the less susceptible to receiving and considering new external information.
By the time the new product reaches the market, the original requirements can very well be many months, if not years, old and partially irrelevant.
The Cure to the Innovator's Myopia
The digitalization of the product value chain in the modern enterprise can help any organization overcome much of its myopia.
The industrial Internet of Things and its surrogate, the Digital Twin, deliver a stream of rich, objective and accurate information about product operations, quality of output, and customer interactions, forming an objective assessment of its state.
As importantly, value-chain digitalization can incorporate the feedback and insight garnered from customers and users through their interaction with the product organization's service arm, as well as independent social media interactions. Whether seeking technical advice from fellow web citizens, or complaining and venting on social media websites, this human-generated data offers unvarnished, eye-opening testimonial about product features. In the modern always-connected world, humans are IoT sensors, too!
The combination of machine and human generated data creates what can be considered the best nonstop unabashed focus group product owners could (or should) hope for.
IoT-Infused Innovation
The digital twin provides rich, comprehensive, and nearly irrefutable empirical data about how a product is used across geographies and demographics, in real-world conditions, and across product models and variants.
The connected enterprise radically redefines how well we understand current products and customers, and how we use this insight to accelerate the innovation and development of new products and services.
Connected products and users in the Internet of Things enable an ongoing process of validating and refining the innovation process, from early market and functional requirement definitions to supporting lifetime continuous improvement processes. Moreover, a cloud-based IoT platform can facilitate and accelerate experimentation and A/B testing, augmented by the ability to update and upgrade features remotely based on precise segmentation.
No longer are stale and questionable ideas fed into the funnel to emerge many months later into a new and unexpected market reality. IoT-centric innovation enables agile, iterative, self-correcting innovation that accelerates the process and reduces the risk in product development and new product introduction.
Is the Internet of Things the New PLM?
Product organizations should create a unified framework for all product related decisions. They should enhance their ability to optimize complex multidisciplinary decisions to consider all downstream activities, of all product lifecycle phases, and deep into the extended supply chain.
The rich and multifaceted context curated by coalescing information from product data management (PDM) systems, the digital twin, and other enterprise information provides the essential multidisciplinary context for all product-related decisions.
PDM-centric product lifecycle management processes are no longer sufficient and are about to change. Emerging disciplines in product development such as application lifecycle management (ALM) and model-based engineering (MBE), and the incorporation of the digital twin, will encourage organizations to broaden the scope of PLM and broaden its reach.
Aided by the IoT and the digital twin, PLM software can now form a robust unified framework for all product related decisions. PLM is the hub of a cloud-based "digital thread" that connect all product lifecycle activities and provide digital continuity, feedback loops, and product insights, from innovation to end of life.
---
Image: A page  from a notebook by Leonardo Da Vinci (1452-1519)
This article was sponsored by Siemens PLM