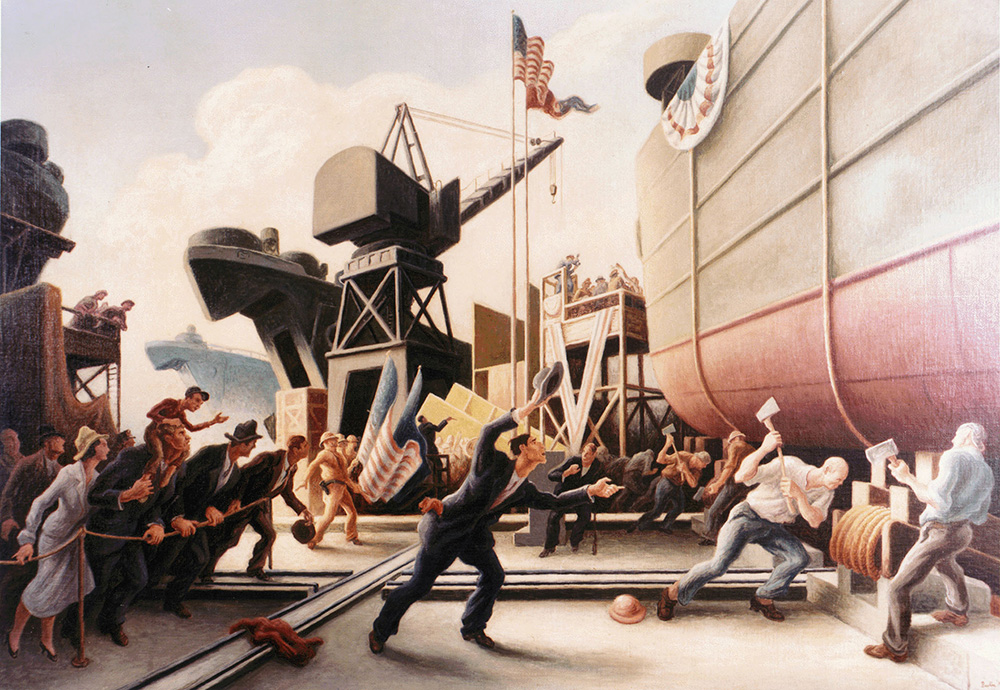 Everything and Everyone Is connected
The Internet of Things is upon us. We are entering a world in which everyone and everything is connected and immersed in information: creating, sharing and consuming vast amounts of data. And the idea of billions of intelligent connected "things" chatting with each other continues to fascinate us and fuels a barrage of breathless headlines about smart connected devices that are about to change society and industry irreversibly.
But if you stop to think about it for a second, you should ask yourself: What is the true business value those millions of connected devices promise? How to do we define and measure this value? And what do we need to do in order to harvest this potential?
Conduits or Content?
Despite the excitement over the sheer number of connected devices and overzealous prognosticators trying to upstage each other with increasingly bolder predictions, the value in the Internet of Things is obviously not in connectivity itself.
The promise of the Industrial IoT is in the ability to collect, synthesize, and analyze information from multiple devices and business activities, and use it to curate deep and rich insight about all aspects of a product value chain.
Sometimes dubbed "digital twin," the IoT creates a digital replica of the physical product. It allows product organizations to create an operational and behavioral digital model that is constantly interacting with actual products, monitoring their operation and the ways users are interacting with it.
The notion of a digital model that represents all phases of a product lifecycle and value chain constituents is even more meaningful when we consider the ability to incorporate social media information: consumer experience and opinions, competitive information, and similar human-generated data that should further inform the nature and timing of critical business decisions.  Humans become sensors in the vast array of IoT networked devices.
The business value of the industrial IoT is obviously not in sheer connectivity. Rather, it is in the new and rich content those data conduits deliver to decision makers. It is in the ability to leverage contents and the synthesis of device and non-device data to provide broad, rich and, if needed, real time context for better product-related decisions.
Ecosystems Deliver Value
The Internet of Things—and the digital twin it enables—provide unprecedent insight and business context that drive better decision making. They help organizations react faster, with greater agility, and with higher precision.
The IoT gives product owners deep understanding they never had before, and a broad canvas to design and operationalize new business and service models. It provides opportunities for new service companies and content providers to share information and collaborate to bring new ideas to market.
A good example is the Spanish national railway company Renfe, that contracted the maintenance of the trains and tracks to Siemens AG. Siemens uses Synalitics: a remote analytics and maintenance platform to detect malfunctions that could cause service disruptions and schedules the necessary remedial maintenance work in advance of any impending critical failure. Siemens promises a guaranteed uptime, which, in return, allows Renfe to offer its customers a unique money-back guarantee that reimburses passengers for the full ticket price if a train is late by more than 15 minutes.
Indeed, future product innovation will be increasingly predicated upon collaboration with internal and external entities, ranging from individual ad-hoc contributors to certified suppliers, many of whom will be involved only for a single project or even a part of a project.
IoT is an enabling platform: a virtual facility for partnering and collaboration, enabling a dynamic ecosystem where content and services providers join and leave as needed. Think about this in the context of an IoT-centric product in operation, where the value is generated by multiple content and services providers that join to realize different products and services.
A platform isn't software (although software is certainly involved). The main role of a platform is to provide the necessary governance mechanisms to facilitate innovation and collaboration between multiple independent innovation, design and supply chain processes. It is a framework to organize consumers and producers of data, content, and services. Fundamentally, what makes a platform different from a tight integration among disparate tools is governance: processes (and tools) to manage collaborative workflows, mange data rights and intellectual property, facilitate on- and off-boarding of participants, and similar product lifecycle activities.
The Expanding Role of PLM Software
Managing the entire lifecycle of products in the era of the Internet of Things, with its multiple constituents of a highly dynamic value chain, demands a new thinking about product innovation and lifecycle management. It forces rethinking product design and how to optimize it to leverage the business opportunities afforded by the industrial Internet of Things. It should encourage product organizations to restructure and reskill to incorporate products and customer insights generated by the digital twin in the innovation process.
New processes and emerging disciplines will require organizations to enhance their capacity to use increasingly more complex multi-domain information in all phases of the product lifecycle, from innovation, to operation, to maintenance.  Managing this complexity will drive product organization to broaden the reach and utilization of PLM software as a unified decision-making framework.
In the next blog post, I will discuss the expanding role of PLM software in managing product lifecycle in the quickly arriving era of the Internet of Things.
---
Image: Cut The Line (Thomas Hart Benton, 1944)
This article was sponsored by Siemens PLM