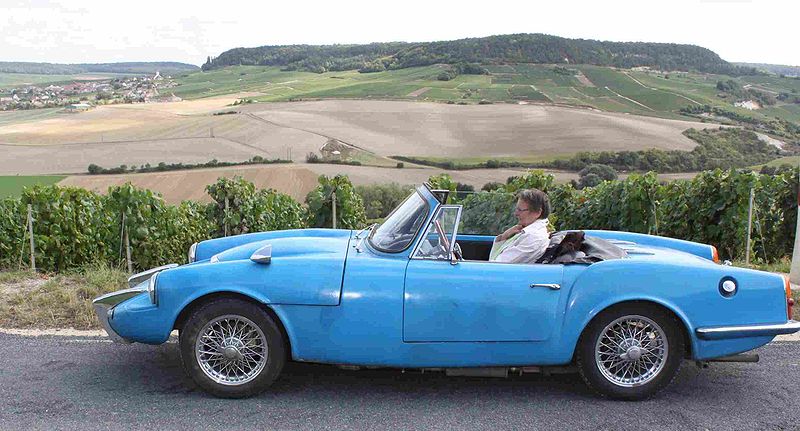 From the Sussita to Billion-Dollar Megadeals
You do not need to be intimately vested in the automotive industry to have heard about megadeals involving Israeli automotive technology startups.
On June 11, 2013, Google completed the acquisition of navigation software company Waze for a reported $1.3 billion. As part of the deal, each of Waze's 100 employees was to receive an average of about $1.2 million, which is the largest payout to employees in the history of Israeli high tech.
On March 13, 2017, Intel announced a mammoth $15.3 billion deal to acquire Mobileye, a provider of vision technology used in vehicle active safety applications and autonomous driving. The deal price was a 34% premium over where Mobileye's shares were trading at the time of the deal. Intel also announced it was moving its automotive R&D unit to Israel.
Over the past years numerous other, more modestly-priced and low-profile deals got done without so much fanfare. For example, in April 2013, HARMAN International, now owned by Samsung, acquired iOnRoad augmented reality driving app company. HARMAN later acquired software update technology company Red Bend in January 2015, and exactly a year later, it added automotive cyber security company Towersec to its portfolio.
This is many miles away (in Israel we'd better say "kilometers away") from the humble roots of Israeli automotive industry that, in the mid-60s, manufactured the fiberglass-made Sussita and Sabra roadster, powered by a puny Ford 1703cc engine.
Startup Nation
With such jaw-dropping deals, it's too easy to miss the forest for the trees.
Over the last two decades there has been a significant increase in the number of Israeli startups and companies covering a broad range of mobility topics, such as shared, fleet management, big data for transportation, connected vehicles, autonomous driving and electric propulsion. Today, about 500 startups are operating in these fields, and investments in this sector exceeded $1.6 billion.
A few examples highlight the intense activity of global auto companies in the smart mobility sector in Israel:
Major OEMs engaged in technology scouting in Israel include: BMW, Daimler, Fiat, Ford, GM, Renault and Volkswagen.
Major suppliers scouting for technology innovation include Bosch, Fuarecia, Honda, LG, and Samsung (HARMAN).
Most of these companies also make investments in local startups.
Major OEMs and suppliers that have local R&D centers include Bosch, Daimler, Fiat, GM, HARMAN, LG, and Nvidia.
Recently, the Israeli Government has allocated 250 million NIS (about 70 million USD) over five years to promote research excellence, innovation and deployment for smart mobility technologies.
And when you consider R&D and engineering activities in the aerospace sector, and the mushrooming number of companies that develop core-technology building blocks, such as cyber security, big data analytics, and 3D vision, the market potential is much bigger.
Smart Mobility Community Showcase
EcoMotion is a non-profit organization that provides a platform for collaboration, knowledge sharing, and business development of the Israeli smart mobility industry. A government / private sector collaboration, EcoMotion is a joint venture of the Israel Innovation Institute, the Prime Minister's Office, the Ministry of Economy, and the Israeli automotive and high-tech private sector. This collaboration boasts some 700 affiliated organizations in Israel and Europe.
On May 18, many of the Israeli automotive and aerospace startups, major OEMs and Suppliers, as well as technology scouts and investors will come together at EcoMotion's Annual Event in Tel Aviv.
I hope to see you there.
---
Image: Autocars Sabra (1960-1968)