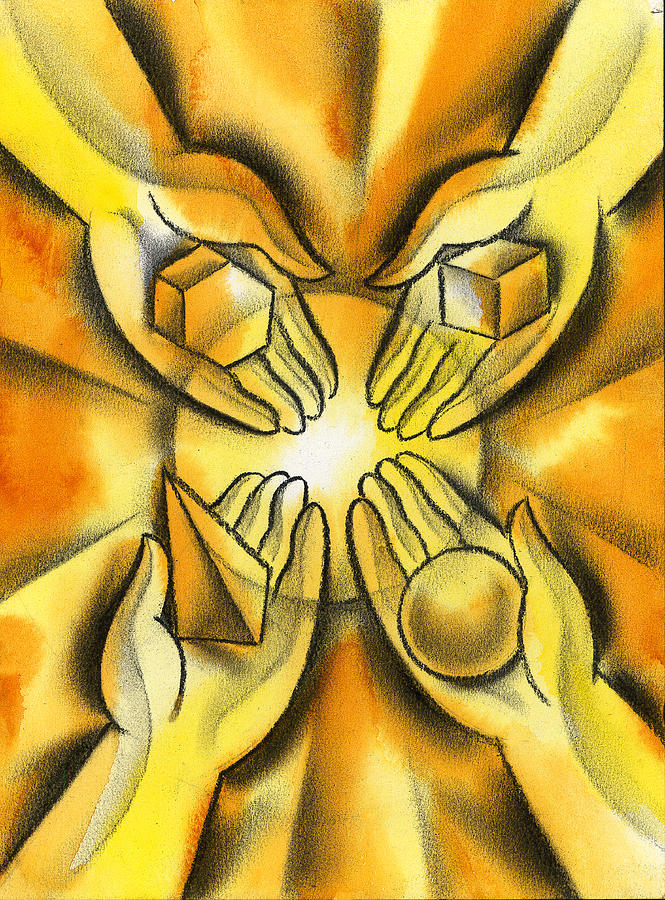 Who Needs Yet Another CAD Viewer?
Every product engineering team needs the ability to quickly and easily communicate 3D design data and 2D drawings not only among core team members, but also with manufacturing, engineering, suppliers, service operations and other participants in the extended value chain. Effective information sharing streamlines and improves collaboration and facilitates better and faster decision making within the enterprise and through the extended supply chain.
We often discuss CAD viewers and similar data access tools in the context of "data democratization": the need to "free" precious data locked in a product data management (PDM) system, a product lifecycle management (PLM) system, or another type of file system for which one needs a specialized, often complex and usually expensive software.
Although practically all CAD and PLM software packages include a free 3D viewer, these viewers are typically attached to and enterprise software license: only authorized users can use them. Consequently, 3D viewers are not available outside the engineering team because the full license is too expensive, and, besides, why would a non-engineer need CAD license anyway?
The Rise of Citizen Engineers
There are good reasons why casual "citizen engineers" and non-engineers can benefit from having easy access to detailed product information.
Consider Buck Lighting,  a Serbian award-winning manufacturer of architectural, medical, industrial, sports and outdoor lighting.  The company wanted to broaden access to the product information and give non-engineers the ability to view information stored in the company's CATIA CAD software to help them review part design information to specify and purchase parts.
But giving casual users a CATIA software license was both cost-prohibitive and impractical, as its complexity placed it out of the reach of the intended audience of non-engineers.
Instead, employees in the company's purchasing department use Glovius CAD viewer.  Glovius allows purchasing departing personnel see and understand—often for the first time—the parts they are buying and how they fit in the company's final product, helping them be more productive and negotiate more effectively with suppliers and subcontractors.
Supply Chain Collaboration
Glovius is a useful tool to communicate part specifications as well as deign intent among supply chain participants. Users view specifications, use freehand markups and annotations, and print and take screenshots to facilitate casual, yet precise communication and collaboration.
For instance, an Indian subsidiary of one of Japan's largest automobile manufacturer  subcontracts the manufacturing of stamping dies for panels and other sheet metal products designed in Japan to local manufacturers.
The company uses Glovius viewer to review and communicate specifications and conduct design reviews with local die manufacturers to ensure they adhere to manufacturing process requirements and best practices to ensure quality and faster manufacturing ramp-up.
Extending to the Enterprise
Buck Lighting's vision extends beyond the traditional wall of a purchasing department. The company believes that democratizing information and giving every employees access to detailed product information to enrich the information context of their job function helps all employees communicate and collaborate better internally and externally. The company's eventual goal is to drive a process changes to mature the current paper-based workflow to fully electronic communication and collaboration by eliminating the use of 2D drawings for assembly and part analyses.
Glovius is used in several departments at Buck Lighting: documentation, design evaluation and weight assessment. And because Glovius supports the full richness of 3D part and assembly models, including all the associated metadata, such as attributes and product manufacturing information (PMI), the information persists throughout the process and is shared among all users, whether using native CATIA software or the Glovius viewer.
As Buck Lighting and other product companies are discovering, there are many knowledge workers that could benefit from having casual access to CAD models. Likely, there are more potential consumers of such engineering data across the enterprise than engineers who create original content. Many knowledge workers would benefit from having immediate access to CAD information but are not aware of the possibilities and benefits of 3D-based workflow and collaboration.
With access to detailed information, buyers communicate and negotiate better with suppliers, improve quality, and identify reuse and cost savings opportunities. Sales personnel has immediate access to 3D models from anywhere on the road and at a customer site, making price quoting and supplier and purchasing decisions more precise and up to date.
Even light engineering tasks can be accomplished using a viewer instead of hogging an expensive CAD license. For instance, taking measurement, performing thickness analysis, computing projected area draft angles, mass, and surface area, or comparing two versions of a CAD model can be accomplished directly inside Glovius.
Democratizing Information
Democratizing CAD information is a well-intended catchphrase, but it entails more than merely giving everyone a CAD viewer and hope they will know how to utilize them and use them at will.
To make the most from their CAD information, organizations should review current workflows and decision-making processes to identify areas in which giving "citizen engineers" access to detailed product information would improve collaboration and decision making, especially in non-design activities such as procurement, sales presentations and subcontract manufacturing.
This review process will likely uncover weaknesses in current process and highlight opportunities for improvements, but it might also expose the need to change existing workflows and habits, which some organizations might hesitate to enforce. However, as Buck Lighting has learned, easy access to engineering product information encourages users to exploit it, thereby making them feel, act and collaborate as an integral part of the product lifecycle management process.
---
Image: Teamwork (Leon Zernitsky, 2014)
This post was sponsored by HCL Glovius.