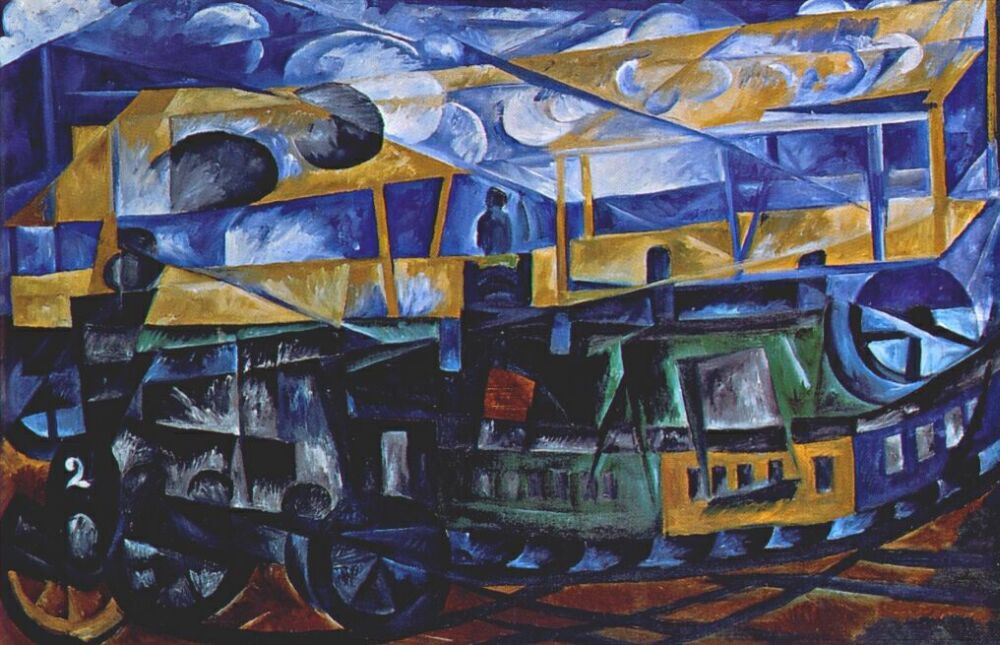 The auto industry's century-old drive to gain efficiencies, accelerate production output, reduce waste and recoup working capital through lean techniques has also led to a strong cultural bias towards inside innovation and complex love-hate relationships with a network of select suppliers of mostly mechanical and electrical subsystems.
But today, electronics and software are the key to brand differentiation, customer affinity and market competitiveness. Electronics manufacturers are quickly becoming the new kings of the automotive value chain as the center of gravity is shifting from complex mechanical systems and passive safety features to sophisticated electronics and software. New entrants and outside innovators are redefining the traditional roles in a value chain structure that has changed very little in decades and are changing the familiar landscape.
Automakers and Tier One suppliers are facing significant disruption and long-term value chain disintermediation caused by these new entrants. Traditional OEMs are much less in control over the conversation the way they have been used to in the past, as the cadence of technology innovation and implementation is dictated, by and large, by dozens, if not hundreds, of electronics and embedded software providers.
New entrants are attempting to seize a huge market opportunity to disrupt the industry and to move to the forefront of automotive innovation. New sensor technologies, image recognition and AI software, new mobility models are but some of the many opportunities ripe for the picking.
While electronics and software are becoming the foundation for market differentiation and competitiveness, driving OEMs and suppliers to keep their cards very close to the vest and keep key technologies in house, forward-looking manufacturers will develop select "vertical partnerships" with preferred suppliers, allowing them cut in-house R&D costs while developing and implementing new automotive and mobility features faster.
Disruption is Short-Lived
The automotive industry, while not very welcoming, is no doubt very alluring.
This is a global market of some $4 trillion that includes not only auto engineering, manufacturing and sales, but also a large economy of ancillary businesses, such as parts, service, and logistics.
The automotive industry is keen on addressing important long-term global issues such as reducing emissions, manage traffic congestion and improving mobility for an aging population and citizens with disabilities.
But what outsiders and enthusiastic entrepreneurs often miss is that the path from a disruptive ideas and innovative technology to a complete marketable vehicle is long and arduous, as Tesla can attest to.
Disruption in itself is not a strategy. And technology-centered disruption in the automotive industry can be easily dwarfed by the industry's scale, slow cadence, safety standards, manufacturing complexity, regulatory compliance and retail operations. Disruption can fizzle out quickly.
Traditional OEMs will continue to be the face of the brand for years to come. They will continue to control the channel through which promising disruptive technologies become an integral part of the complex supply chain that of design, manufacturing, selling and servicing a new model. OEMs will continue to dictate the cadence of adopting and commercializing innovation.
New entrants that focus on technology and algorithmic wizardry, and do not invest in understanding the roles of value chain participants and in building the relationships with ecosystem participants will face an uphill battle. The history of software updates over the air technology should serve as a useful lesson.
Despite a common misconception, Tesla did not invent over the air update (OTA). Technologies to compress and deliver software update payloads reliably has been in use for decades, most commonly by mobile phone manufacturers and wireless carriers. But the same proven technology met resistance from carmakers. Not because they didn't trust the technology, but because the proposed per-unit license was incompatible with the extremely cost-sensitive high-volume industry culture. Furthermore, OEMs did not want to introduce a process that appeared to threaten the dealership service revenue model.
It took Tesla, who is challenging and disrupting many age-old concepts in the industry, from OTA to retail operations, to move other OEMs to adopt OTA.
The likelihood of seeing new main-market volume manufacturers in the US in the next decade are slim, as the effort of becoming a main-market OEMs is gargantuan and the odds of success are small. This will begin to change as ADAS and automated operation mature to the point that passive safety requirements are relaxed and new manufacturing technologies, namely additive manufacturing, can be mainstreamed.
In contrast, the number of Chinese manufactures of electric vehicles will grow, targeting the enormous potential of the Chinese market which is targeting annual sales of 2 million electric and hybrid vehicles by 2020. These companies will have limited sales in markets outside China, but will pursue acquisitions of technology companies in the US and Europe.
And, no; Google will not build an autonomous car…
Skill Shortage
During the of the Great Recession of 2007-2009, American auto industry employment fell by nearly a quarter of a million positions. Today, the auto industry has recovered, and unit sales are on par with pre-recession levels.
But the ability to sustain and accelerate this growth is being threatened by shortage of viable workforce and skill gaps in R&D, engineering and manufacturing. Talent recruiting and retention is a particular issue for companies that must branch out from their traditional core competencies and develop expertise in new technologies, including electronics, software and additive manufacturing.
Fierce competition, rush to market, one-upmanship culture and workforce shortage are most pronounced in electronic and software design to the point that allegations and lawsuits about talent poaching and IP infringements are becoming frequent in already talent-strapped areas such as Silicon Valley.
Waiting for a Critical Mass
Whereas the timeline for meaningful market penetration and adoption of safe autonomous vehicles continues to extend farther into the next decade, rapid innovation in advanced driver assistance systems (ADAS) and autonomous operation is accelerating. However, the integration of these technologies into robust marketable value-based solutions will continue to lag behind because of sheer complexity of testing and validation.
The impact of automated driving technology will only be recognizable when ADAS-equipped vehicles reach a critical mass in densely populated areas.
ABI Research forecasts 8 million vehicles with SAE Level 3, 4 and 5 autonomous technology will be delivered in 2025, which will account to less than 10% of car sales today. As the average age of vehicles in the US in inching towards 12 years, the time to reach a meaningful volume of vehicles with higher level of autonomy is measured in decades.
Hedging Their Bets
Technology innovation and new companies determined to challenge the hegemony of century-old carmakers are paving the way to dozens of new mobility service providers, mobility-as-a-service models, and customer engagement models.
Many of the assumptions behind some of the budding paradigms are still being deliberated:
Will consumers abandon personal car ownership?
When will automakers deliver Level 4 and 5 vehicles? How long will it take to reach adequate market penetration of these vehicles to achieve a noticeable impact?
Will 5G wireless communication deliver the needed bandwidth, short latency and security to support autonomous cars?
Are current investments in smart city initiatives and public infrastructure appropriate and sufficient?
Will Google manufacture a mass market autonomous vehicle? (again, it shouldn't…)
Uncertainty about these and other issues that are shaping the future of mobility will continue. This uncertainty, coupled with the enormous breadth and complexity of technologies and business models, will lead OEMs to hedge their bets and seek collaboration with entities that only a decade ago would have been considered competitors and strange bedfellows.
For instance, the joint project between Ford and Baidu, which is designed to advance the development and on-road testing of autonomous vehicles, but is also helping Ford capitalize on the largest future global auto market. Gaining advantage in the Chinese market is also behind Renault's investment in JMCG.
Toyota and Honda, both behind their American and European rivals in autonomous cat technology, are trying to evolve from a pure automobile maker into "mobility companies." Toyota invested $500 million in Uber, while Honda will invest $2.75 billion for a 5.7 percent stake in General Motors's autonomous car operation Cruise.
China's tech giant Tencent, looking to expand its Internet-related services, is forming an autonomous driving team in Silicon Valley and made an investment in Lyft. Lyft itself has aggressive expansionism aspirations and is gearing up to fully integrate bicycle and scooter sharing into its app, leveraging acquisition of bike-sharing company Motivate.
Similarity, foreseeing changes in public transit and the growth in alternate means of transportation modes, Ford Smart Mobility acquired San Francisco-based commuter ride-sharing startup Chariot.
A new era has begun.
---
Image: Airplane Over Train (Natalia Goncharova, 1913)