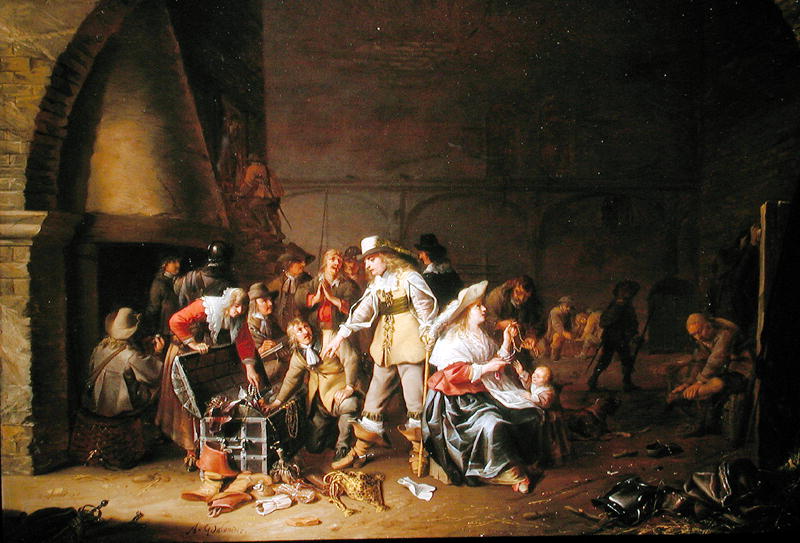 SAP's Enterprise Legacy
Software giant SAP boasts a rich portfolio of monolithic ERP applications that cover a broad range of enterprise business processes and policies. Over nearly half a century of continued growth, both organically and through acquisitions, SAP has established a strong presence across industries and business functions, and forged strong relationships with corporate top brass, especially in the CIO and CFO organizations.
But emerging technologies and changing business strategies are challenging the "Big ERP" market of yore. Enterprise digitalization, cloud computing, and Internet of Things-based business solutions are changing the way enterprises build IT systems and consume services. Traditional monolithic on-premise enterprise software is being replaced by cloud-based connected applications and mobile user interfaces.
In the era of lean and agile cloud-based applications threatening to displace worn-out on-premise systems, SAP needs to exploit new technologies and support cloud-based architectures and emerging business constructs. And in the eyes of some, it still needs to shake off the image of a provider of old-architecture software and stodgy mainframe-style user interfaces.  At the same time, SAP continues to support a very large installed base of more businesses and accompany them on the journey to adopt new technologies and business constructs.
This is a significant undertaking. Commenting on this, one SAP executive said: "our legacy is a great asset, but, at the same time, it can become a monkey on our back."
How can SAP turn this monkey into a strategic asset?
Multidisciplinary Decision Making
Manufacturing organizations are undergoing massive digital transformation and exploring IoT-based solutions and business models. Foundational for a successful transformation is a robust, flexible, and scalable platform that provides not only connectivity, but also device management, information security, and data governance.
Indeed, IoT platforms such as Siemens's MindSphere, PTC's ThingWorx, and SAP's own Leonardo, provide the foundation for industrial IoT, and accelerators such as Microsoft's Azure and Amazon's AWS provide the cloud infrastructure, industry reference architectures, and cloud integration APIs.
But viewing enterprise digital transformation purely through a device-to-cloud connectivity lens is incomplete and short-sighted.
At the core of digital transformation is the ability to garner deep insight into products, people, and operations, and make better-informed multi-dimensional decisions informed by and influencing all product lifecycle phases.
Which is SAP's strength and a clear advantage over "pure-play" IoT platform providers.
Every decision in an industrial manufacturing company relies on a complex set of information inputs from different parts of the business: market insight and customer sentiment, suppliers and inventory information, uptime and quality reports, and many others.
These inputs often pull decision makers and stakeholders in different, often opposing, directions: Should we implement a design change now and be left with much scrap, or should we wait to deplete work in progress and inventory and absorb the extra warranty repair cost? Is it wise to invest in adding and improving features to a new product at the risk of increased cost and delayed launch, or is the new design competitive enough and we should focus on capturing market share now?
Organizations and individual decision makers must make this type of decisions all the time.  These decisions require rich multidisciplinary data and complex analysis and optimization of divergent business processes. While instruments and connected assets provide much of this insight, many key inputs come from traditional enterprise software such as ERP, CRM, MRP, and manufacturing operations management. They might even benefit from having access to the organization's CRM and HCM software.
How is human capital management relevant to a conversation on industrial IoT? Imagine the following field service use case that is frequently used to describe the benefits of the Internet of Things.
Imagine an instrumented and connected industrial asset that requires service. In a typical scenario recited by many IoT platform vendor, the analytics software detects the event and its root cause, and triggers the dispatch of a service technician who is well-equipped with detailed product information, precise repair instructions, and, of course, the appropriate spare part.
But this scenario lacks some critical details. In order to dispatch and complete the service call, additional information is needed and more decisions made. For instance:
What are the service contracts terms, and do they influence the priority of the call?
Can the system identify a technician that is not only available and nearby, but is also trained and certified to work on the equipment? Does she have security clearance to enter the job site?
Is the spare part in inventory? What are the required follow-up steps of replenishment, depot repair, and recertification?
When closing the call, are there additional transactions concerning warranty claim processing, supplier cost recovery, etc.?
You see where this is going: Most of the information and practically all process management activities are managed by the enterprise business systems software, not the IoT platform. SAP software runs many of the key enterprise functions in industrial companies; and it's not unusual to find a company whose entire portfolio is made up from SAP software.
Reducing Friction
The core strength of SAP's legacy portfolio is in the ability to connect multiple process and datastores under a unified architecture and a common digital backbone. A Leonardo-based backbone reduces inter-process friction and enables the aggregation and analysis of enterprise-wide and supply chain data needed to create a comprehensive and timely context for effective decision making.
And the lengthy history SAP has with many industrial accounts, especially in non-manufacturing functions (which, as we just saw, are as important in manufacturing operations), also resulted in long-term relationships and understanding of the key decision makers that lead the digital transformation effort in the CIO and CFO organizations.
But again, to repeat the earlier observation, the sheer size and diversity of SAP's installed base can become a burden. SAP should mobilize its network of partners and systems integrators, educate them on IoT as the keystone of enterprise decision making, and move then to drive more cloud-based business systems.
---
Image: The Treasure Trove (Anthonie Palamedesz)