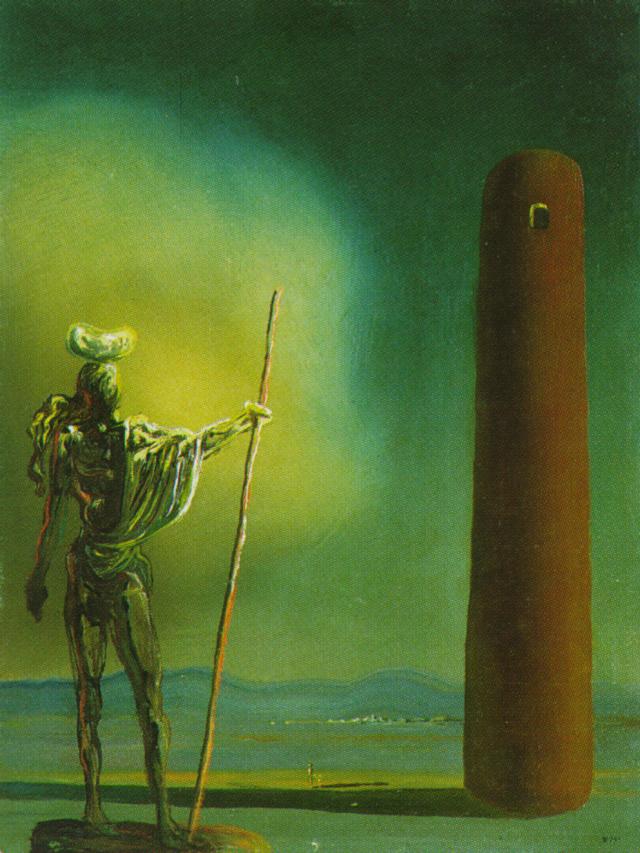 With PTC's LiveWorx, arguably the largest industrial Internet of Things event around, behind us, it is worthwhile to observe how enterprise software companies are seizing the opportunity to unleash the potential of the IoT.  But rather than looking at industrial IoT companies such as PTC, GE or Siemens, let's look at ERP companies, for example, SAP.
In an article titled How IoT Data From Every 'Thing' Can Grow Your Business, published by SAP, the author states "Smart products, assets and always-on things have provided us with access to unparalleled amounts of information."
This is, of course, the mainstream view and the promise of the Internet of Things, where always-connected smart devices emit torrents of rich data that enables new and highly optimized business processes and customer engagement models.
But this thinking, as broad as it may appear, overlooks some key components of enterprise IoT.
To illustrate the point, let's look at the poster child of the industrial IoT narrative: product support.
This Boring ERP Software
In an IoT-centric asset maintenance operation, a piece of equipment sends an alert about a failure, which triggers an immediate service call. Or, better yet, some back-office analytic software detects an anomaly in the data stream sent by the device and recommends a preemptive service call.
The enterprise field service management system uses the asset's serial number to retrieve its up-to-date configuration and recent maintenance history. It then assigns an available service technician who is certified to perform the necessary repair, looks up and pre-ships a spare part, and any number of other field service activities needed to complete the job.
After the successful repair, another series of actions is triggered: The reverse logistics management system ships the replaced part for testing, repair and recertification, a warranty claim is processed, and a supplier recovery process is initiated.
You noticed that we crossed over from the realm of IoT and connected devices and we are deep in the organization's ERP domain.
Even augmented-reality assisted field service, another IoT technology frontier, is heavily dependent on ERP data and service management software to provide reach technical and logistics information.
Compared to snazzy dashboards displaying scientifically-looking waveforms of machine-generated sensor data, some may find ERP information quite boring. Perhaps it is. But this information is also critically important to ensure accurate and efficient decision making.
People are Things, Too
Research shows that many users tend to avoid and bypass formal product support channels whenever they can.
Facing a technical difficulty, users, even of a commercial product, often turn to social media before using formal support channels. Online forums, YouTube "how to" videos, software patches from strangers: all are trusted with minimal scrutiny. And, in today's no-holds-barred Internet discourse, these exchanges are frequently accompanied by strong opinions expressed in colorful language about product quality, the competence of technical support, and everything else they find worth discussing about the product and the brand.
Connected users and social media interactions provide early warning signs and ongoing feedback not only about product failures and software bugs, but can also be eye-opening testimonials about general attitudes towards product features and usability, and the strength of the brand. And these warning signs are visible much sooner than through the traditional tedious analysis of support tickets and warranty claims, especially considering that users prefer not to interact with tech support in the first place.
We should realize then that the Internet of Things is not only about physical "things." In the IoT world, people, too, are "things": they act as sensors that provide relentless, diverse and candid feedback about your products, your support operation, and your brand.
Decision Making and the Internet of Things
Every decision maker, whether a service technician, a shop floor operator, or an executive in the corner office, needs to trust the data she uses to make critical decisions. Not only does this data need to accurate, it also needs to be comprehensive and up to date. It needs to curate a rich multifaceted context from mashed-up, stratified, and well-organized information from IoT devices, ERP, external sources such as weather data, and, of course, social media.
This notion represents a significant opportunity for enterprise software companies like SAP, Oracle and Infor. And they seem to be blowing it.
SAP's Leonardo, Oracle IoT, and Infor IoT are trying to mimic GE and PTC rather than focus on their enterprise strengths. They describe complex IoT architectures instead of focusing on complex enterprise-level data mashup and effective decision making. They talk about edge devices and digital twins Instead of highlighting their tools and experience in complex manufacturing operations and implementing Industry 4.0 solutions.
PTC on the Shop Floor?
PTC is aware of the weaker parts in its IoT solution portfolio and is moving quickly to close the gaps. New industrial applications announced with ThingWorx 8 tackle the stronger points of ERP companies head on by offering manufacturing applications for asset monitoring and production line performance, tracking and reporting on shop floor operational key performance indicators such as uptime, first-pass yield and overall equipment effectiveness.
While these new applications may not be as capable as SAP's Manufacturing Integration and Intelligence (MII) software, PTC is putting all its weight behind the ThingWorx platform and is using its rapid development capabilities to get deeper and broader into manufacturing operations.
Competing with MII It may be an uphill battle, but it can be won. And PTC has shown it is not afraid of this fight.
The Big Opportunity
Portions of the IoT technology stack are being commoditized at a growing rate.
Wireless connectivity is ubiquitous and non-differentiating. Major wireless carriers resort to price and bundling wars.
There are literally hundreds of IoT platform companies around. Most of them will not survive, with a few lucky ones that will be gobbled up by large IoT service providers.  Over time, much, if not most, of the industrial IoT information will be hosted and managed by the major cloud providers: as Amazon AWS IoT, Google IoT Platform, IBM Watson IoT Platform, Microsoft Azure IoT Suite and Siemens MindSphere, side by side with hybrid cloud architectures for .
The availability of scalable and secure IoT infrastructure will allow companies to focus on the real value of IoT: date-driven operations that provide customer-centric outcomes.
That means that the center of gravity will be shifting from connectivity to complex multidisciplinary decision-making utilizing enterprise-wide information stored in multiple systems and data repositories, within and outside the organization's walls and deep into the supply chain and partners ecosystem.
This is the big IoT opportunity for ERP companies. And it is for them to lose.
---
Image: The Knight At The Tower (Salvador Dali, 1932)