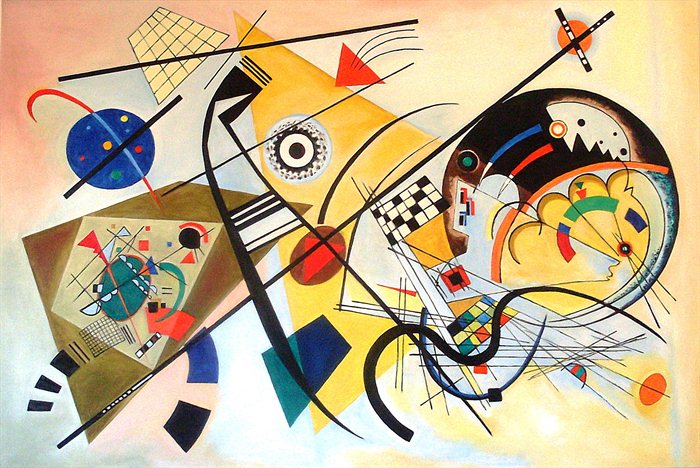 LiveWorx 2016
PTC's LiveWorx, the annual event that demonstrates and affirms PTC's commitment to the Industrial Internet of Things (IoT) space, concluded last week in Boston. It was larger and richer than the previous LiveWorx conference by far.
LiveWorx serves well to clarify PTC's Industrial IoT strategy and to articulate the role of the various technology pavestones that form PTC's elaborate IoT path. Not surprisingly, PTC's CEO James Heppelmann' keynote centered on IoT application to enhance equipment service and maintenance operations, as were systems demonstrated on the main stage by Caterpillar, Trane and Flowserve, although it was obvious that these were proofs of concept rather than deployed systems. As Mr. Heppelmann reiterated a cornerstone in PTC's strategy: "service is the killer app of the industrial IoT".

However, the technology approach to realizing the full spectrum of the IoT vision leaves some gaps, especially in the super-hyped area of predictive analytics. Both on stage and in the exhibit hall, demonstrations of so-called predictive analytics inevitably evoked the famous cartoon "then a miracle occurs" rather than a convincing technology and business process that can scale to support the size, complexity and variability of real-world industrial systems.
A Platform Plus Ecosystem Strategy
Through various strategy presentations, use cases, and technology demonstrations, PTC delivered a very important message about the critical role of an open architecture and the ThingWorx platform in support of a rich ecosystem.
A "platform" isn't simply a software architecture. A platform-centered strategy creates an environment, a "place," and, yes, some software, for ecosystem participants that deliver a business solution collaboratively. A platform defines not only how IoT devices and software modules are stitched together, but, as importantly, the relationships and rules of engagements among participants: business process orchestration, workflow and coordination, data management, and so forth.
The strengths and benefits of an IoT platform strategy are obvious.
A vibrant ecosystem of developers from manufacturing companies and third parties is critical to the quick maturation and adoption of Industrial IoT applications. The Flowserve demonstration at LiveWorx was cobbled together with technologies not only from PTC, but also with components and services from ANSYS, HPE and National Instruments, plus, I assume, not an insignificant amount of custom software development. As impressive and as promising this proof of concept system is, it underscores the need for common architectures, standards and reusable components to make such development fast and cost-effective. An open IoT platform helps not only early adopters and prototype builders, but is also a necessary architectural foundation for mature companies to develop, test and deploy IoT systems faster, cost-effectively and with lower risk.
LiveWorx made it clear that PTC recognizes the critical role of a business and technology ecosystem in maturing and accelerating the adoption of Industrial IoT applications.
However, it's also worth noting that most ecosystem participants, both large and small, do not have much more experience in implementing Industrial IoT solutions than their manufacturing customers. And many do not have sufficient understanding of the industrial domains they purport to target (which may explain some of the interesting, but not quite "industrial strength" demonstrations on the exhibit floor).
Augmented Reality
It should come as no surprise to those familiar with PTC that augmented reality (AR) technology continues to take center stage in most conversations, demonstrations and future plans. However, as I have commented in the past, AR can be a great aid or a dangerous distraction, especially in service-oriented applications. Prudent developers of AR-based application must take the time to design and deploy AR applications that deliver relevant task-specific content that service technicians will find useful rather than frivolous and perhaps even patronizing.
From Proof of Concept to Deployment
PTC's Internet of Things journey started some five years ago. And it has since been very deliberate and anchored by a number of well-placed strategic acquisitions (although some have yet to demonstrate their full potential):
The next few years will be telling. There will be plenty of interesting and duly impressive IoT demonstrations and proofs of concept to keep the conversation going, but the adoption of Industrial IoT and actual field deployment will be slower than anticipated, and will fall behind the rosy predictions of most analyst firms.
Why? Below is a summary of some observations about the Industrial IoT space I've discussed in the past.
Culture and Business Transformation. The effort and time to change traditional business and operating models, especially in traditional industries such as manufacturing, should not be underestimated.
Domain and Functional Expertise. Despite the appropriate positioning of open horizontal IoT platforms and using prepackaged analytic tools, IoT-based solutions are deeply rooted in business process and culture. Deploying an IoT-based solution that provides relevant and meaningful business outcomes that intended audience can utilize effectively requires deep domain expertise and commitment that some IoT vendors and solution providers may not be able or willing to invest in.
Old Manufacturing Assets. The average age of industrial equipment in the U.S. is approximately 12 years (and is getting older). Many factory floor machinery and industrial equipment lack the basic functionality to be connected and monitored remotely, but still have a very long service life ahead of them. Given the natural cadence of industrial equipment replacement, even when considering retrofitting, which often is impractical, it will take quite some time until a critical mass of Internet-connected assets is available.
Security and Privacy. Data security and privacy continue to be one of the top three inhibitors for IoT deployment (the other two being lack of credible business case and cost). Despite continued advancements in security technology and deployment best practices, industrial companies will be slow to be convinced that well-designed IoT systems are sufficiently secure, and will stall advancing from proof of concept and prototype systems to field deployment.
In the near term, the industrial IoT solution space will continue to be, by and large, a "push" market: potential users will need education, reassurance, guidance and cajoling to start an IoT transformation journey. The advice given by one of the keynote speakers at LiveWorx: "Think big, start small, scale fast" is far from being useful; it does not provide an IoT business adoption roadmap that industry can use.
PTC's Platform Strategy
The value Industrial IoT-based solutions deliver is meaningful business outcomes, whether by improving current processes or creating new business and customer engagement models.
The various technology components that make up an Industrial IoT implementation are making faster progress than the industry's sense of ability to adopt them and undertake the business transformation they require. Early adopters—the ones that will not stop at experimenting and prototyping, but will take the technology to the field—need help identifying and quantifying business outcomes, formulating the business case, and a roadmap to chart where to start and how to deploy and scale.
PTC is hard at work building the technology platform components and cultivating the business and technology ecosystem to help manufacturing companies exploit the business potential of Industrial IoT faster and with lower risks.
However, and this, I believe, will be a critical point going forward, pure-play "industry agnostic" platform and technology vendors have limited influence over the direction and the pace in which manufacturing companies decide to go. And while the partner ecosystem is crucial, it also tends to be sensitive to the maturity of the market to adopt new technologies and business models. Discovering that the IoT reality is slow to catch up with inflated predictions, some will be likely to lower their commitment to Industrial IoT, or even abandon the space, at least temporarily.
At this early stage, PTC needs to undertake a dual role: continue to develop and promote its platform strategy and, in parallel, continue the effort, together with its partners and manufacturing customers, to articulate, develop and deploy meaningful, outcome-based IoT implementations.
As we saw last week at LiveWorx, this is the direction Mr. Heppelmann is taking the company.
---
Image: Transverse Line by Wassily Kandisnky (1923)