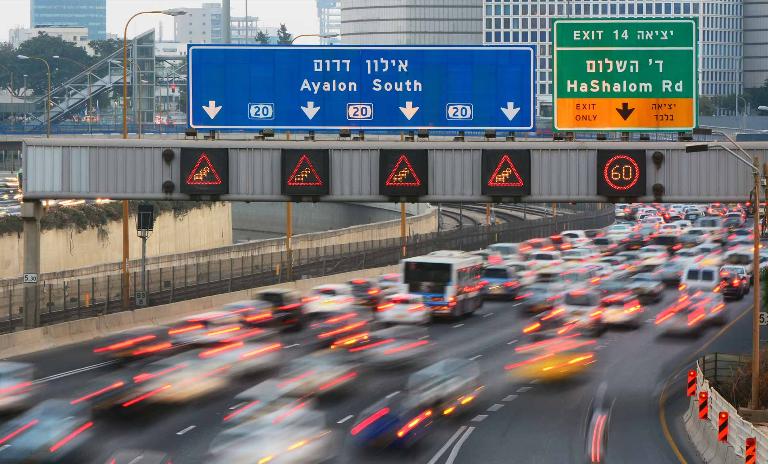 You are undoubtedly aware of Israel's auto-tech boom. Seemingly overnight, Israel has become an automotive technology powerhouse, developing technologies for self-driving cars and forming ties with the world's industry leaders.
While the headline-grabbing acquisitions of Waze by Google in 2013 and MobilEye by Intel a little over a year ago are well known, scores of Israeli automotive technology companies are experiencing fast growth and are attracting global automakers that are setting up research centers in Israel, scouting for local talent, and investing in and acquiring promising technology companies.
A few notable, if less known, examples will help paint the landscape. HARMAN, now part of Samsung, acquired Redbend, an over-the-air-update software company, and cybersecurity company TowerSec; Ford Motor Company acquired artificial intelligence and image processing company SAIPS; V2X communication chipset developer Autotalks completed an oversubscribed $40 million round that included Toyota-backed Mirai Creation Fund. And more recently, Cognata, a developer of simulation software for autonomous car testing, raised $18.5 million from investors that include Airbus Ventures.
According to a McKinsey report, Israel is ranked third (after the US and China) in terms of the number of mobility technology companies and disclosed investments. Israel is outperforming India, Germany, Japan and South Korea, a telling fact considering the country has no indigenous car manufacturing (discounting the often-ridiculed Autocars Company that ceased to operate in 1980).
In 2017, the Israeli government Resolution No. 2316 to "encourage Israeli industry, entrepreneurship and research in the field of smart mobility and to position Israel as a global leader in the field", aided by 250 million shekels ($68.5 million) to fund a national plan for smart mobility in 2017-2021.
It's All About R&D
Israel's automotive boom is all about research, development and engineering. Much of this activity focuses on software, electronics, image processing, and, as expected, AI and cybersecurity (it is estimated that over 20% of global investments in cybersecurity are in Israel-based firms). But Israeli technology companies also explore advanced mobility and smart transportation topics: in 2016, Volkswagen poured $300 million into ride-hailing company Gett.
SAE's Israel Connected and Automated Vehicle Conference (ICAV)
With this level of mobility technology innovation, it is no surprise that SAE International, the world's largest association of automotive and aerospace engineers, is announcing its inaugural conference in Israel. A joint effort with Tel Aviv University's Shlomo Shmeltzer Institute for Smart Transportation, Logtel and Spotam, SAE will hold a 2-day conference on January 16-17 at Tel Aviv University.
SAE Connected and Automated Vehicle Conference (ICAV) will bring together more than 300 representatives from industry, government and academia from Israel and abroad.
How Can You Leverage This Opportunity?
Attend
Read more about the Connected and Automated Vehicle Conference and register to attend.
Speak
Consider attending ICAV and give a talk in one of the technical sessions, that include AI and automated driving, ADAS and active safety, cybersecurity, V2X, advanced mobility models, and several others.
To see more details and submit a presentation proposal click here.
Sponsor
Whether your goal is to demonstrate your technology expertise and product superiority, increase brand awareness, or forge new business relationships, ICAV offers a platform to connect with the vibrant and innovative automotive and mobility technology communities in Israel.
Click here to see sponsorship options, or contact one of the ICAV organizers listed on the website.