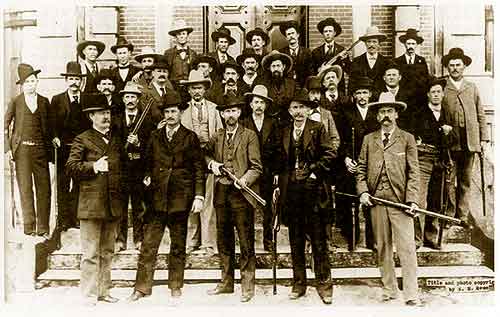 TU-Automotive Connected Car 2015 Pre Conference Review
The connected car industry continues to be in a state of flux and there's no end in sight. The availability of a standard vehicle data port and built-in connectivity is fueling a wave of technology and business model disruptions, creating new opportunities not only for traditional OEMs and suppliers, but also allowing newcomers to play a major role in an industry that has been virtually impenetrable.
The changes in the status quo threaten the long standing hegemony of major automakers and their suppliers. As much as traditional OEMs want and, to some extent, succeed in controlling the conversation, they are facing significant technology and business risks.
I think it was in Telematics Detroit 2011 Conference where a common phrase among participants (frequently only behind closed doors) was "it's the Wild West", referring the onslaught of connected car products and services, many from companies not traditionally associated with the insular car industry. Some were clearly concerned about new competition. Others expressed legitimate concerns about safety and privacy. For others, the future of technology and service model innovation was threatened by the lack of standards and credible business models.
Five years later, the upcoming TU-Automotive Detroit Conference will direct the spotlight on the current state of the connected car industry and will help understand its future direction.
Five Predictions
In my 2015 Connected Cars Predictions article published earlier this year, I argued that the despite the heightened activity in the connected car space, significant and meaningful convergence will take time. Here is an abbreviated version of the five predictions.
Automakers Continue to Control the Conversation
Don't let the announcements about technology collaboration with Google, Apple and Microsoft mislead you. In the near term, the uncomfortable status quo will persist: OEMs will resist opening up the vehicle platform and let outsiders into the fold, especially when it involves giving them access to critical vehicle data. Whether driven by fear of exposing information to competitors and regulatory bodies, refusal to relinquish value-add services to third parties, or just traditional thinking, OEMs will continue to dictate the topics and cadence of the conversation.
At the same time, automakers realize, perhaps reluctantly, that closed technology ecosystem impedes innovation, and business models that have not changed in decades are no longer meeting customer expectations. OEMs will expand their presence in Silicon Valley and other innovation hubs, be more relaxed about outside innovation, and might even experiment nontraditional businesses model.
Misalignment with the Consumer's Mobile Digital Identity Slows Adoption
Consumers prefer using their smartphones not only because they offer a wealth of useful apps and information that are always up to date, but because the personal data and personalized services delivered via their smartphone are the proxy for their mobile digital identify. This identity offers consumers an uninterrupted modality-independent digital presence: same experience and services independent of the location and the mode of transportation being used.
However, automakers continue to offer vehicle-centric technologies and services, and in the race to add options and features to out-innovate the competition, the in-vehicle experience is becoming increasingly complex and confusing. As consumers stick to smartphone based services, many in-vehicle infotainment (IVI) system fail to provide sufficient competitive differentiation.
Concerned Consumers Take a Wait-and-See Attitude
Concerns about connected car security and data privacy are top of mind of regulatory agencies, automotive industry insiders and the general public. In addition to concerns about possible hacking into car electronics and disrupting vehicle to vehicle communication, there are lingering fundamental questions about car data ownership. OEMs, service and content providers and consumers have different points of view about sharing and using information collected and transmitted by connected cars.
Concerned consumers will take a wait and see attitude, expecting further proof that connected car technology is robust and safe, and that their personal information is not being exploited by OEMs or third parties.
Alliances and Partnerships Win
While OEMs were busy trying to sell telematic services through traditional business offerings, the aftermarket has been much more diligent. Third parties, from mainstream insurance companies to app developers to do-it-yourselfers and hackers are exploring new service options that exploit the treasure trove of data flowing from the car's OBD II port, cutting the OEM out of the loop.
2015 should see the continuation and acceleration of the wave of M&As and partnerships activity in the general Internet of Things (IoT) space and in "connected mobility" in particular.
Wireless Carriers will be the Biggest Losers, Unless…
Recognizing the business risk in being relegated to a commodity supplier, wireless carriers are investing heavily in developing not only next generation global data networks, but also in mobile and IVI technologies such as voice recognition, driver distraction reduction, and car-home integration.
But despite these efforts, wireless carriers will not be able to reach significant traction with automakers beyond the current SIM-based data services. However frustrated by the protective practices of the OEMs, carriers will continue to compete for lucrative but precarious contracts with automakers.
Carriers need to think differently about ways to capitalize on their global connectivity infrastructure and expertise as a platform upon which to provide OEMs and consumers greater business value. This value is more likely to come from partnerships and acquisitions than from attempting to develop technologies to compete directly with OEMs and suppliers.
What to Expect at TU-Automotive Detroit?
One expects TU-Automotive Detroit to focus on connected car technologies and the obvious issues surrounding it, such as cyber security, safety, privacy and government legislation. I suspect that these topics will dominate the agenda this year. At the same time, in reviewing the rich roster of speakers and discussion topics, there will be as many conversations on open innovation, organizational transformation, and new business models and monetization.
Is this a sign of growing industry maturity?
See you in Detroit!
---
Image: Texas Rangers in El Paso, Texas (1896)