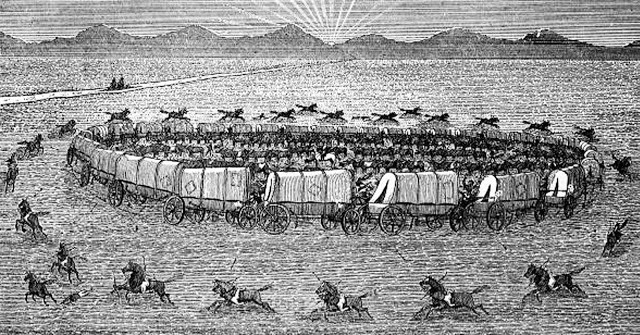 TU-Detroit, Five Years Later
The recent TU-Detroit telematics conference that took place in June was markedly different from its predecessor, TU-Detroit, a few years ago. Participants of that conference thought the connected car space resembled the Wild West, referring the onslaught of new connected car technologies, many from companies not traditionally associated with the highly insular car industry. Five years ago, connected car technologies and service model innovation were threatened by the lack of interoperability standards and credible and sustainable business models.
It appears that the conservative and sometimes complacent auto industry is finally waking up, driven by threats—both real and imaginary—from powerhouses such as Apple, Google and Tesla, and quite possibly by the lackluster response of mainstream consumers to the promise of connected cars. At the risk of overstretching the Wild West metaphor I've used in my pre-conference blog post, it seem that the car industry is circling the wagons and trying to figure out how to respond to threats from within and outside.
Automakers seem to finally recognize that in order to establish meaningful differentiation and maintain customer loyalty they need to focus on the customer instead of the vehicle. Indeed, the 2015 TU-Detroit conference tracks included several conversations on user experience and user centricity. Unfortunately, too many OEMs and suppliers understand user centricity as fancy infotainment systems and snazzy user interfaces rather than better alignment with consumers' digital lifestyle.
Another apparent positive change in attitude is the recognition that OEMs should be open to outside technology innovation and develop a vibrant ecosystem for business innovation and collaboration. Again, while the sentiment is correct, OEMs adopt a barrow viewpoints that focuses on core technologies, as evident, for example, by the deployment of automotive R&D centers in Silicon Valley.
While the new direction may be getting clearer, the path there isn't. There was a noticeable gap between the talk during presentation sessions and the walk on the exhibit floor, where many exhibitors continue to showcase wireless connectivity and security products.
Lack of common user-centric business models and interoperability standards lead to many point solutions with no clear delineation how they are woven together to offer consumers new products and services that aren't readily available on smartphones. Unwilling to wait for automakers, innovative companies are developing proprietary connected car devices, resulting in limited interoperability and further fragmentation.
At the same time, the features, packaging and pricing of OEM-provided telematic service are getting more and more similar to each other. In their focus on technologies and user interfaces, OEMs may have started a process that will lead to feature wars, leveling the playing field and lessen the opportunities to enhance differentiation and generate new revenue streams.
Consumer's Mobile Digital Identity
One of the fundamental principles of connected car services is the need to maintain a persistent mobile digital identity.
Consumers living the always-connected lifestyle expect continuous access to personalized information and services from service and content providers of their choice, identified and managed by their smartphones, or, more precisely, by their login information.
Consumers expect their digital identify to be ever-present, independent of where they are and what mode of transportation they happen to be utilizing at the moment. For instance, a person's telephone address book, Sirius XM subscription and GPS route information should be available not only when she is in her own car, but also in the car she rents or when she is in the passenger seat.
These mindset and service expectations are starkly different from the model employed by automakers, in which the car's VIN (vehicle identification number) serves as the digital identity: the vehicle maintains an onboard navigation information database, has a unique Sirius XM subscription, and the car phone's address book and call history are separate from the user's smartphone.
Furthermore, the way automakers see it, consumers have no choice but pay them (or through them) for wireless data plan, satellite radio service and navigation map updates, all of which are services the consumer already has access to on her smartphone, at a lower cost, and likely at a significantly higher quality.
Critical Mass of Connected Cars
While many connected car services are one-to-one between the consumer and the OEM or service provider, other important and exciting benefits offered by connected cars, such as improved active safety, reduced traffic congestion and subsequent improvement in air quality, depend on having a significant number of cars communicating with each other and with the road infrastructure.
Achieving this "critical mass" may take longer than some expect and OEMs hope. If we assume that in order to have a meaningful impact on traffic safety 30% or more of all vehicles need to be connected, it would take more than five years from the introduction of a new technology until it reaches that level of penetration.
The Road Ahead
2015 TU-Detroit demonstrated the continued maturation of the connected cars space, progress that is highly influenced and driven by non-traditional product and service companies.  While these do not threaten the mere existence of OEMs, they will certainly compete—and most likely win—the battle with traditional automakers on consumer loyalty in value-add content and services.
An interesting example of a different strategy is The Autolabs. The Autolabs is an auto industry alliance that views the connected car from the point of view of the digital identity of Millennial consumers and how to deliver the connected experience they expect.
The Autolabs and similar industry groups and initiatives will continue to drive and accelerate the maturity of connected car solutions and services. The technology will follow. OEMs: take heed!
---
Image: Circling the Wagons (Published in Dangers of the Trail, 1865)