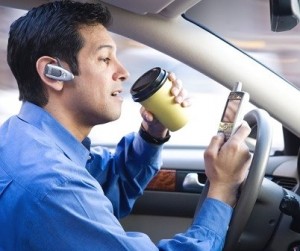 New report from the AAA Foundation for Traffic Safety and the University of Utah shows dangerous mental distractions exist even when drivers keep their hands on the wheel and their eyes on the road.
Technology embedded in cars now allow drivers to make hands-free phone calls, check and respond to emails, search for and make reservations at a restaurant and new gadgets and services are introduced daily. Automakers are trying to capitalize on the strong interest from drivers, especially younger ones. In fact, automakers are betting on these technologies as a way to create differentiation in a hyper busy, hyper competitive market.
But research out of the University of Utah shows that drivers experience a high level of distraction while using these features — even when hands are on the wheel and eyes are on the road.
The solution to the problem is not within easy reach. Regulations and enforcement are not likely to make a significant dent, even with heightened public awareness. At the end, we cannot rely exclusively on safe drivers; the solution should be centered on safe cars. However, the industry, regulatory agencies and standard bodies are only in the beginning stages of the process.
Here are some interesting links on this topic: